Fluid Web Design
The web is a vast and unpredictable place that is always evolving. How do you stay on top of current website trends without spending a fortune? Power Shift's new Fluid Web Design package aims to solve just that problem.
What is the Fluid Web Design package? We're glad you asked.
Our Fluid package, just like our standard web design packages, includes a custom tailored website, built using a popular open-source CMS (content management system), and the hosting fees.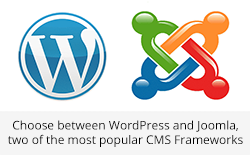 What's more, the Fluid package includes component and framework updates every 6 months, to provide optimal site security and functionality.
The biggest advantage of the Fluid Web Design package is its payment structure. As opposed to our standard packages, which are broken into a 50% deposit, and 50% final payment, the Fluid Web Design package is spread out over a series of months to make the costs more manageable.
Much like a phone plan, there is an initial deposit amount for the site creation, followed by a 12, or 24 month payout for the site package. Once the contract is finished, simply pay the deposit amount again, and a new site will be built, ensuring that your web presence will remain fresh and functional as time progresses.
Also similar to a phone plan is the package pricing, which is comparable to a two-line phone bill. The different plans can be found in the table below:
Fluid Basics

Fluid E-Commerce

Fluid Fast Track
Down Payment: $499
Down Payment: $699
Down Payment: $499
Term: 24 Months
Term: 24 Months
Term: 12 Months

$119.95/mo

$199.95/mo

$229.95/mo

Custom Tailored Responsive Mobile Website

Unlimited Pages (10 added by Power Shift)

Ability to add Gallery

Ability to add Contact Form with Custom Fields
Custom Tailored E-Commerce Store
Unlimited Store Categories (5 added by Power Shift)
Unlimited Store Products (5 added by Power Shift)
Inventory Management
Google Analytics
Meta Description & 301 Redirects (When Applicable)
Hosting (5GB Storage Space)
2 10GB Domain CloudMail Email Addresses
Site Training

$119.95/mo

$199.95/mo

$229.95/mo
Additional items, such as blogs and forums, can be purchased individually at additional costs. If your site doesn't fit the criteria above, please call to receive your custom fluid plan.
It's time to get excited about the future of your website, with Power Shift's new Fluid Web Design packages. Click or call today to get started!