Hospitality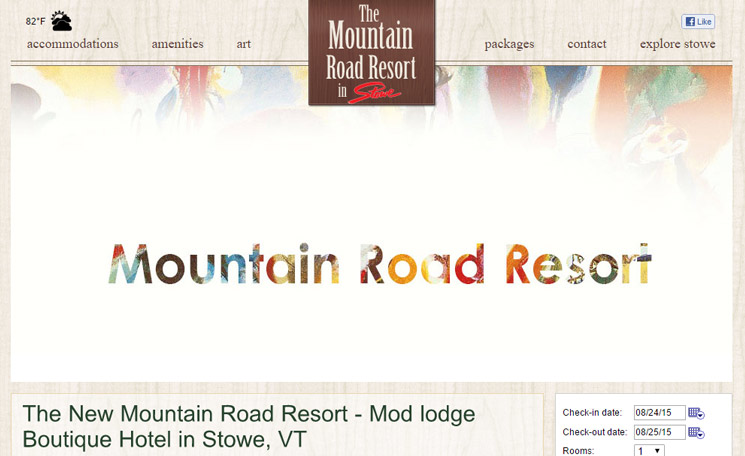 Mountain Road Resort
The Mountain Road Resort at Stowe is not owned by a large corporation, insurance company or hotel chain. The people who work here are all Vermonters, both life-long residents and transplants. Your hotel fees go to support our employees, local businesses, the Stowe community and the beautiful state of Vermont, not the profits of a distant parent company.
Work Done:
Custom Template Design
Joomla! CMS Integration
Photo Gallery
Visit Site: http://www.mountainroadresort.com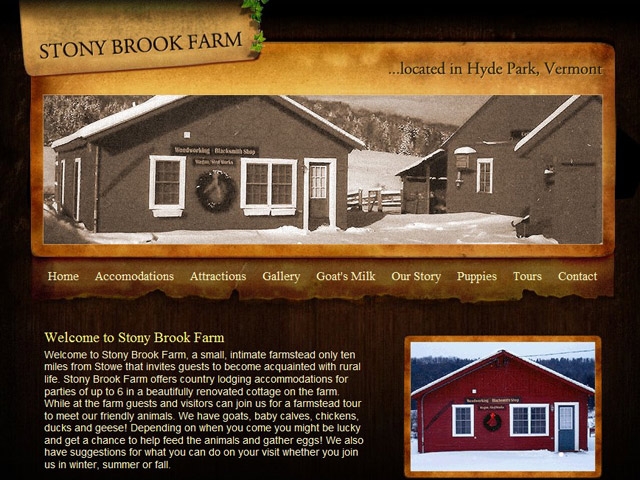 Stony Brook Farm, a small, intimate farmstead only ten miles from Stowe that invites guests to become acquainted with rural life. Stony Brook Farm offers country lodging accommodations for parties of up to 6 in a beautifully renovated cottage on the farm.
Work Done:
Custom Template Design
Joomla! CMS Integration
Photo Gallery Integration
Visit Site: http://www.stonybrookfarmvt.com/