E-Commerce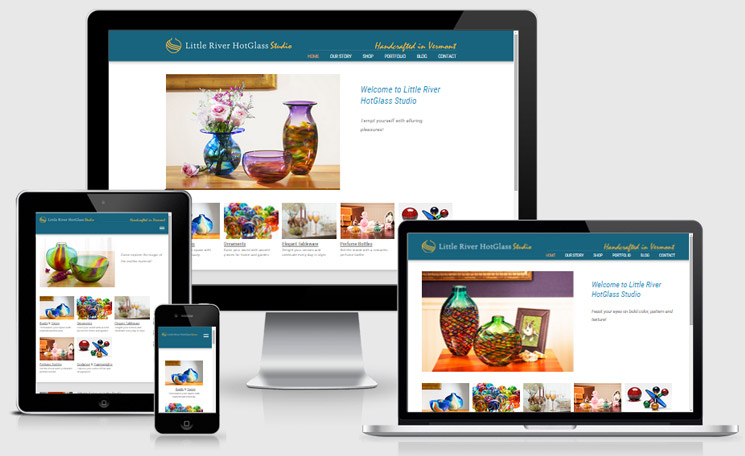 Little River Hotglass Studio
Located in scenic Stowe, Vermont, Little River Hotglass Studio and its dedicated team work to create one of a kind, hand-blown glass masterpieces. Ranging from glass vases and bowls to bottles and ornaments, Little River Hotglass has something for everyone. Their many years of experience have helped them to become one of the region's best known glass studios. Stop by 593 Moscow Road to check out their gallery, and see their work firsthand.
Work Done:
Joomla! 3.0 CMS Integration
Custom Responsive Template Design
Photo Gallery Integration
E-commerce Integration
Visit Site: www.littleriverhotglass.com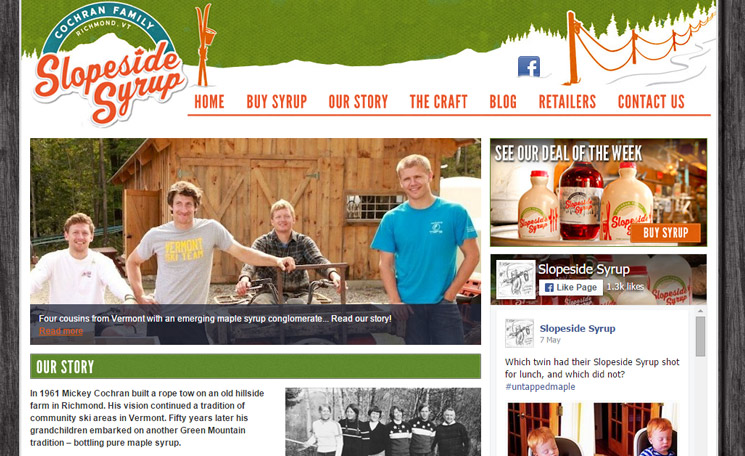 Slopeside Syrup
In 1961 Mickey Cochran built a rope tow on an old hillside farm in Richmond. His vision continued a tradition of community ski areas in Vermont. Fifty years later his grandchildren embarked on another Green Mountain tradition – bottling pure maple syrup.
Work Done:
Custom Template Design
Joomla! CMS Integration
VirtueMart E-commerce System Integration
Visit Site: http://www.slopesidesyrup.com